The Artemis TI-CS-T1 Thermal Scanner is an infrared human body temperature measurement camera, featuring accurate temperature measurement (+-.9°F), real-time imaging, rapid screening, target tracking, alarm customizations, and more. With a handheld compact and lightweight design, the TI-CS-T1 promises quick solutions that put the customer first.
Visible and infrared image fusion and overlay
Motorized auto-focus lens
Built-in 3.2" rotatable LCD display
Customizable temperature range
Measurement accuracy ≤+0.5 C
Multiple measurement modes: High-low temperature auto-tracking, line temperature, isothermal analysis
Wireless: rechargeable lithium battery
Option to connect to external monitor
Applicable Uses
Railways stations
Government Buildings
Bus stations
Enterprises and Institutions
Airports
Shopping malls
Hospitals
Parks
Schools
Any other public places
Specification Table

Motor/Auto

High definition 3.2 "color digital LCD display, rotatable,800×480

3 megapixel CMOS, auto focus, 1 led fill light

12 options (including iron red, rainbow, black hot and white hot)

Real-time 4 movable points, 3 movable areas (highest temperature, lowest temperature capture, average temperature measurement), movable line temperature measurement, isothermal analysis, temperature difference measurement, temperature alarm (sound, color)

Adjustable emissivity from 0.01 to 1.0, or correct emissivity through a predefined material emissivity meter

Background temperature correction

Auto (based on the entered background temperature)

Atmospheric transmissivity correction

Auto (according to the entered distance, relative humidity, ambient temperature)

Date / time, temperature unit ℃/℉, language

Yes, can store> 500 frames

8G, can store> 8000 frames

Auto / manual single frame image

Single frame infrared image format

JPEG format with 14-bit measurement data image

One frame visible image format

JPEG format, or stored with a single frame image (PIP)

40s voice format, stored with image (built-in microphone)

Yes

USB2.0, Image, measurement data, voice transmission to computer

Lithium battery, rechargeable

3h continuous working (room temperature)

Smart charger or local charger

Operating temperature range

-4℉~+122℉

Storage temperature range

128mm×62mm×154mm

≤0.4kg(With battery and standard lens)

Thermal Imaging Camera(with standard lens), 2 lithium batteries, battery charger, adapter, USB cable, SD card, card reader, software CD, warranty card, certificate, calibration book

Yes

Yes
T1 in Action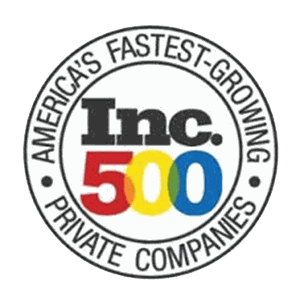 About CreativeStar Solutions Inc.
Boston based Technology and Software company
Our founder Christine Lin and co-founder Steven Gao are serial entrepreneurs who have started and operated many successful businesses.
Christine has been recognized and awarded by Inc. Magazine for leading one of the top 500 fastest-growing companies. She has also been recognized by the Boston Globe for leading one of the top 100 women-led businesses 2015-2019.