Business Essentials
Business-class email hosting with 50 GB mailbox
Web versions of Outlook/Word/Excel and PowerPoint (desktop versions of applications not included)
1 TB of OneDrive for Business cloud storage and sharing per user
With Skype for Business host unlimited HD video conferencing meetings for up to 250 people
24/7 phone and web support
Business Basic
(Business-class email hosting not included)
Desktop versions of Office 2016 applications: Word/Excel/PowerPoint/OneNote plus Publisher for PC only
Web versions of Outlook/Word/Excel and PowerPoint
One license covers 5 phones/5 tablets and 5 PCs or Macs per user
1 TB of OneDrive for Business cloud storage and sharing per user
24/7 phone and web support
Business Premium
Business-class email hosting with 50 GB mailbox
Desktop versions of Office 2016 applications: Outlook/Word/Excel/PowerPoint/OneNote plus Publisher for PC only
Web versions of Outlook/Word/Excel and PowerPoint
One license covers 5 phones/5 tablets and 5 PCs or Macs per user
1 TB of OneDrive for Business cloud storage and sharing per user
With Skype for Business host unlimited HD video conferencing meetings for up to 250 people
24/7 phone and web support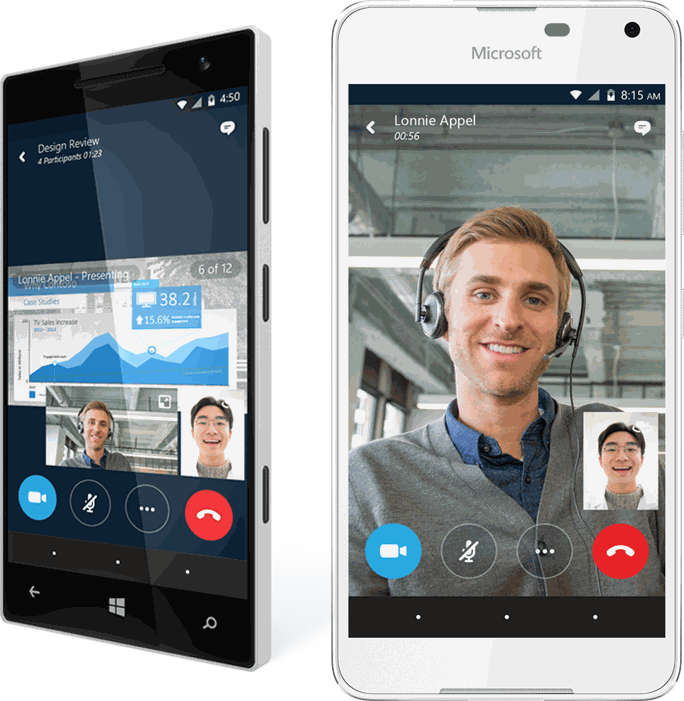 Work better together
Office 365 provides flexible and familiar tools for collaboration across teams, devices, and platforms. Use your favorite devices to access trusted business applications—and get more done, together.
Get more done on the go
Work wherever you are, on whatever device you choose. With a consistent Office experience across devices, your team can stay connected to everything they need to be productive.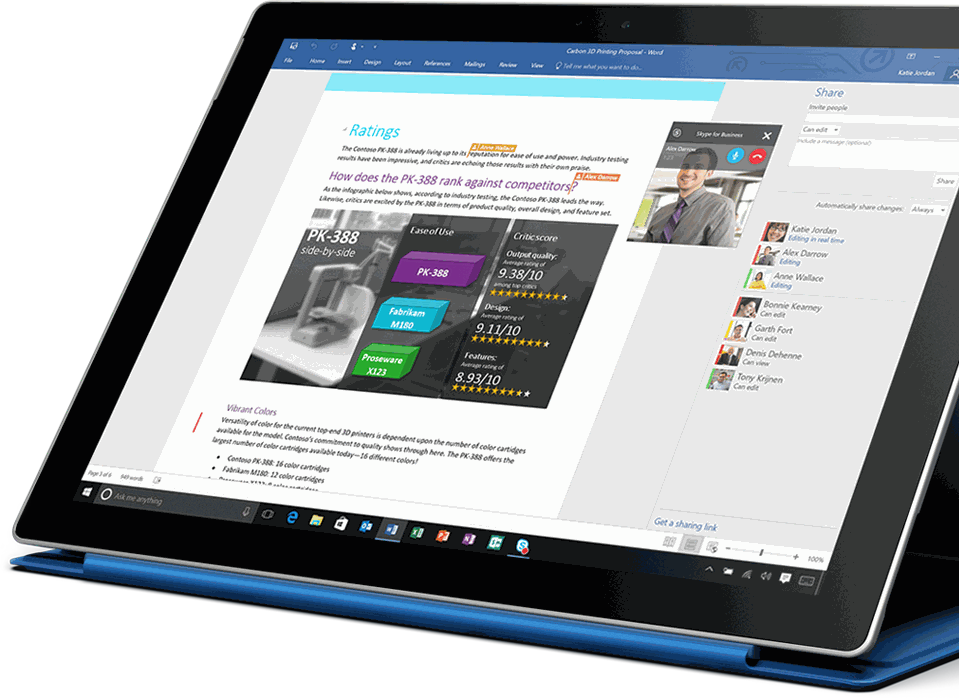 Work confidently with built-in security
Now you have even more control over your data security and compliance with privacy, transparency, and refined user controls built right in.