Award Winning Managed IT Services
Creativestar takes a responsive and progressive approach in providing Managed IT Services. Creativestar blends speed, agility, and simplicity to minimize the many challenges in scaling and managing information technology infrastructure while actually reducing costs.
To accomplish this, we rely on an advanced set of IT tools and over 475 skilled IT professionals. We provide exceptional value and innovation to achieve measurable reliability and performance results. Whether you are seeking an integrated solution to support existing infrastructure components or you are ready to completely outsource your IT environment, our clients will tell you that Creativestar delivers value.
6 Skillsets Business Executives are looking for in a Managed Services Provider
Many business executives are looking for "partners" (not just a bunch of vendors) to take over management of their IT infrastructure. Here is what they are telling us they want in a Managed Services Provider:
Agility: A Managed Service Provider that can move fast when they need to go quickly and change direction if needed.
Customization: An MSP that can provide end-to-end services to meet their specific requirements, so they do not have to manage dozens of vendors.
IT Skills: A professional, well-trained, competent IT staff that can be trusted using proven processes and advanced IT toolsets.
Leadership and Advisory Services: from the same Managed Service Provider that provides patching and upgrades, leadership that can participate in Board level meetings to connect business goals and objectives with IT strategy and tactics.
Experience: A record of past performance, competency, and satisfied clients.
Customer Service: A principal component of their business model.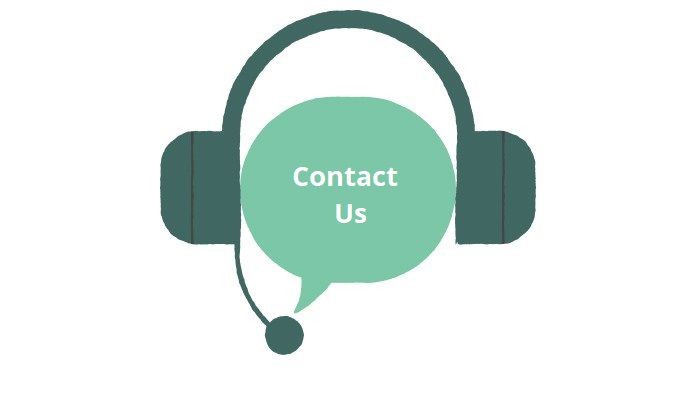 Creativestar provides "proactive" Managed IT Services by designing, implementing, operating, managing and monitoring all types of IT networks, devices, and users. For a fixed monthly fee, we provide Managed IT Services like mobile device management, storage and cloud solutions, VoIP services, on-site support, 24×7 Help Desk Services, Complete IT Security, dedicated support and more.
Keep pace with your competitors and focus your IT teams on projects that move your business forward.
Creativestar's Managed IT Services will increase your business performance
We use the best IT service management platforms and ITIL-based processes to provide our clients with superior cloud hosting, IT infrastructure monitoring, and 24×7 Help Desk Support for increased productivity and simplified IT. Creativestar delivers reliable, secure, scalable, and cost-effective IT management and support:
24×7 Help Desk and Support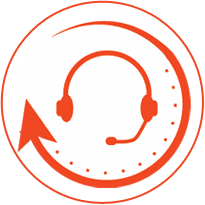 Creativestar's US-based 24×7 Help Desk Support provides responsive user support, management, and reporting—from trained service desk specialists. You gain access to a significant investment in advanced IT monitoring and management platforms when you leverage Creativestar's 24×7 Help Desk Support Services. Organizations avoid spending time and resources on training, expensive trouble ticket service management (ITSM) systems, and support costs. We currently operate 24×7 Help Desk centers in Boise, Las Vegas, and Denver.
24×7 Remote Infrastructure Monitoring and Management and Cloud Hosting
Creativestar's 24×7 Remote IT Monitoring and Management (RIMM) services support your IT assets across the enterprise for a fixed monthly fee. Different than most managed service providers (MSPs), Creativestar does not operate in a break/fix support environment that is unpredictable and unsustainable. Your assigned Client Service Adviser monitors and supports your systems 24×7, and proactively manages your IT infrastructure with security policy administration, backup management, event log monitoring, patch management, server and availability monitoring, and IT asset inventory.
IT Service Management (ITSM)
Creativestar leverages industry best ITIL-based practices, tools, and methodologies to manage your IT infrastructure and devices at the highest level of performance and reliability. We deliver an advanced IT Service Management solution paired with customized Service Level Agreements (SLA's) designed to meet your specific needs. We provide intuitive incident reporting via email, phone or web portal. We rely on 24×7 monitoring and management of IT systems to identify recurring problems for remediation and mitigate incidents.
Virtual CIO
Creativestar's virtual CIO includes a complete management services package designed to lead your IT efforts and take responsibility for your IT strategies and investments. You work with a senior level IT executive that is familiar with leveraging technology to reach your business goals. In just a single meeting, you benefit from Creativestar's longstanding experience operating in diverse IT environments. We manage and participate in performance accountability, business review meetings, IT strategy assessments and recommendations, technology roadmaps, policy review, and advisory services.
IT Strategy, Planning and Consulting
The accomplished Creativestar consulting team is versed in innovative IT strategies and planning, specializing in evolving businesses, advancing technologies, and forward thinking IT infrastructure. We assign a lead technical engineer to provide insight into different technologies and solutions, and how to improve your business. You benefit from a partner-based savings plan, and we offer a scalable solution to help you manage incoming staff at no extra cost. We are engaged in your business to better support it.
Can your current Managed Service Provider keep up?
Does your current managed service provider focus on only one or two IT components? Creativestar offers an "end-to-end" IT solution. Service Level Agreements outlining performance criteria are meaningless when multiple vendors are involved.
Creativestar offers "IT as a Service" addressing all of your IT needs. You might be a good fit for "IT as a Service" if you are experiencing some of these characteristics listed below:
Growth of your data is increasing, and your IT infrastructure cannot keep up
Legacy systems exist and are quickly becoming obsolete and harder to support
The number of sites, devices, systems and users is increasing
As everything is growing so is your ability to manage risk, security, and compliance
Finance wants to move from a capital to an operating expense model
Existing IT infrastructure is fragmented and becoming more complex to manage and monitor
Maintenance is burdensome and licensing, and support contracts are becoming problems
If you accept that data is critical to your business and that the management of that data is equally important, then you want to establish a relationship with a provider like Creativestar that will be a managed it services "partner" with you, and not a faceless vendor who just sells a commodity solution.
Managed IT Services
Managed IT Services to Improve Your Business Performance